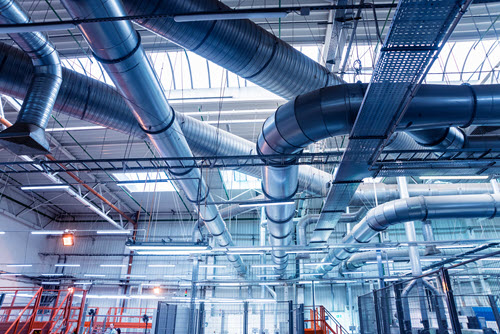 At Trillas Consulting Engineers, LLC, the convenience of our clients is paramount, which is why we offer in-house Mechanical, Electrical and Plumbing engineering services throughout the United States and internationally. We have the knowledge, skill, experience, and resources to develop holistic designs that consider function, sustainability and energy efficiency providing clients with quality results and an unparalleled experience.
The Firm's MEP System Designs are most efficient and robust to meet the design needs of any building, commercial or residential. As with all our disciplines, we smoothly integrate with other professionals such as contractors, architects, and engineers to provide our clients with feasible engineered solutions for all types of MEP systems. We are a no-shortcut firm, always keeping in mind the integrity, functioning and safety of the building.
Mechanical System Design encompasses HVAC: Heating, Ventilation and Air Conditioning building components. All key considerations during the mechanical planning phase of a building. At Trillas Consulting Engineers, LLC, our Mechanical engineering services for new construction and existing building renovations include system designs for:
Detailed Energy Calculations
Trillas Consulting Engineers, LLC understands the intricacies of Electrical Systems and the energy consumption that comes with powering a building. That is why, the Firm embraces sustainable design and energy efficiency. We develop tailored electrical engineering solutions that incorporate lighting systems, which not only improve the use of space and enhance the architecture of the building, but are also cognizant of budget and energy waste. In addition, our extensive experience with various building sizes and complexities allows us to implement design flexibility that considers the impact of future growth, resulting in savings now and in the future.
Certified and experienced in LEED®, Trillas Consulting Engineers, LLC is equipped to identify and incorporate energy-saving opportunities into its Electrical System Designs, reducing energy costs. Through energy conservation and alternative energy, the Firm can help maximize your ROI. Electrical System Design engineering services for new construction and existing building renovations include:
Emergency Lighting System
Detailed Load Calculation
Competent design is key to ensuring your Plumbing System does not conflict with other disciplines and no additional supplies or rework is needed. Plumbing System Designs by Trillas Consulting Engineers, LLC are developed with this in mind. The Firm simplifies the process of complex piping plans with superior and innovative engineering solutions. Plumbing System Design engineering services for new construction and existing building renovations:
Plot Plan, Equipment Layout & Skid Design
Isometric Piping Design, Modeling, Orthographic Plan, Section, and Detail
Pipe Support Design
(Standard & Custom)
Hot & Cold Water Capacity Calculations
Soil & Waste System Layouts
Gravity Based Soil & Waste System Design